Jaipur to Ajmer
Pushkar Taxi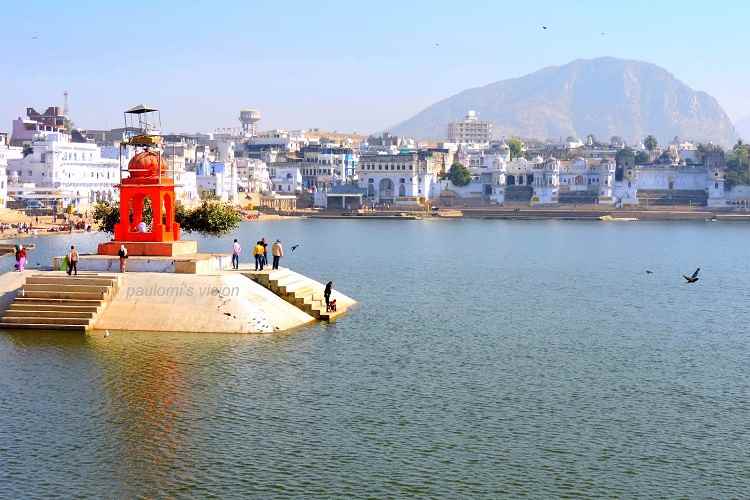 Jaipur to Ajmer-Pushkar Cab Booking
We offer Jaipur to Ajmer cab services at best price to make your trip wonderful without any hole in your pocket.
Ajmer is 5th largest city in the Rajasthan. It is surrounded by Aravalli Mountains on all sides. The city has the most adore Dargah and internationally famous the Pushkar Lake which holds the camel fair also known as Pushkar Mela or Kartik Mela. It has become a significant tourist attraction.
Are you planning same day Jaipur Ajmer tours?
If you are all set to visit Ajmer then we can help make your same day Jaipur Ajmer tours comfortable and hassle free.
Ajmer is located 148 km away from Jaipur and you can reach with 2 to 3 hours and right time to visit Pushkar is between November and March. During this time the weather is pleasing. The best way to reach Ajmer from Jaipur is by road and who doesn't love road trip. Everyone has a dream of road trip and we here ensure you to make your road trip comfortable and convenient. We offer quality services and make your travelling experience marvelous.
According to your budget and needs you can choose your car but we can be the only reliable and affordable Jaipur Ajmer taxi cabs service providers.
Book your Sedan taxi Jaipur to Ajmer
We offer you a broad range of car options at a reasonable price and you can go with our Jaipur to Ajmer taxi; you can choose the car which is best suitable for you. AC cars are also available. The car you choose will be available at your door on the time you choose without any delay. We value your time. Our main priority is your comfort and experience. You can hire economic to luxurious cabs including Innova and much more.
You should hire cabs for Ajmer-Pushkar Sightseeing.
Reach us through mail or call. Tell us about your experience with us. We value your feedback