Ranthambore Tempo Traveller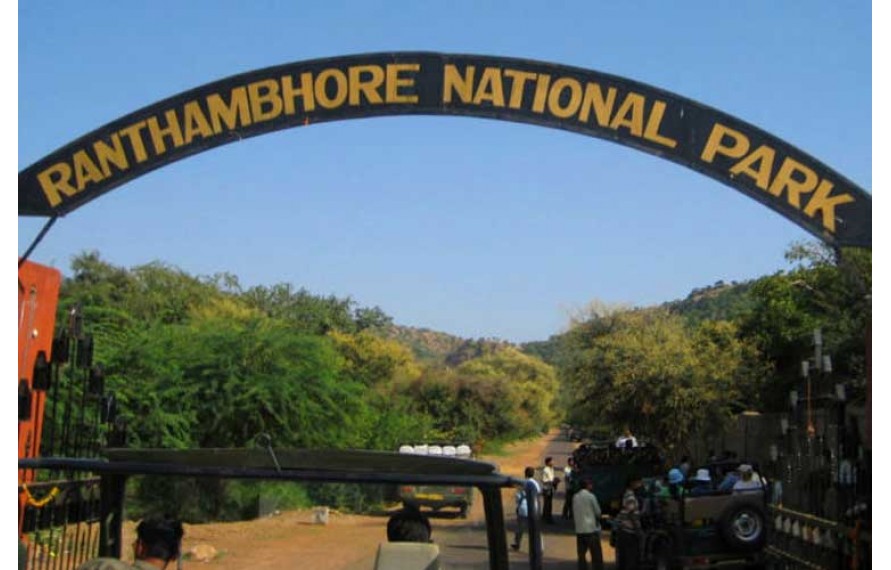 Are you in the mood for adding fun to your daily monotonous lifestyle? Well, there's no better way to a wildlife destination with a group of fellow travellers. If you are interested in making your journey go swiftly and smoothly, then here we are with a solution for you.

Hire tempo Traveller in Jaipur brings out an opportunity to plan a getaway from daily hectic lifestyles and get an escape to Ranthambore without any hassle. To get the real fun of travelling in a group without compromising with that much-needed comfort while travelling, rent a tempo traveller in Jaipur and enjoy your journey to the fullest. Simply, by choosing a 9 seater Tempo Traveller in Jaipur you can get abstained from other struggles.

By choosing Tempo Traveller for Ranthambore, you will get the ease of access to reach Ranthambore from Jaipur without any hassles. Travellers we offer are deeply examined on time to time and are driven by licensed drivers who ensure you to have safe and secure travel with us.

The vehicles are facilitated with top-class amenities like LCD DVD video player, AC, heater, comfy push back, first aid box, clean interiors, sofa cum bed, and a high definition music system which can easily get connected via Bluetooth. Travellers can lead you to enjoy your journey in a complete relaxation mode while getting assisted by the team of Charbhuja Travels. Choosing a tempo traveller for Ranthambore will let you enjoy a wildlife safari in Ranthambore National Park while having a fun trip during travelling.

Hire a tempo traveller in Ranthambore is just a matter of a few clicks! So, simply book the best suitable vehicle as per the number of travellers in a group with us and execute your journeys exactly the way you desire for!

Tour 1: Ranthambore Tour by Tempo Traveller

Ranthambore is mainly famed for its thrilling tiger safari experience but there are also remnants of Ranthambore Fort which offers a great place for enjoying bird watching. By choosing the Ranthambore tour by tempo traveller, you will cover the miles while having fun on a trip.

Tour 2: Jaipur Ranthambore Same day tour by Tempo Traveller

For those who are willing for a short trip from Jaipur can choose Jaipur Ranthambore Same Day Tour by Tempo Traveller. The tour will commence from your pick up at Jaipur hotel/railway station/ airport and then drive for Ranthambore to enjoy a jungle safari that will take place in the afternoon. In the evening return back to your location in Jaipur by Tempo Traveller and here your tour ends.