Jaipur Delhi Same Day Tour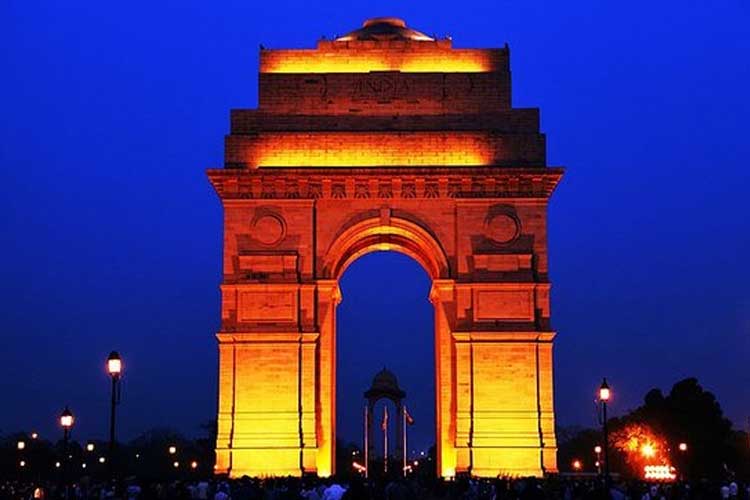 Tour Overview:
Are you looking for a wonderful escape from Jaipur to Delhi? If this is so, then our Jaipur Delhi Same Day Tour is an ideal match for you. Delhi being the Nations's Capital draws the major attention of travelers that brings an opportunity to experience its unique blend of modernity and authenticity.
Tour Duration: 1 day
Destinations Covered: Jaipur - Delhi - Jaipur
Delhi - the Capital city of India is a major hub of tourists when visiting for the first time in India. The city is widely famous for its historical jewels which disclose the glorifying past of Delhi Sultanate and the Mughal Dynasty. There are many things to do and see in Delhi which you can consider in your travel plan.
Jaipur to Delhi Same day Tour will commence from your pick up at your desired location in the early morning and then proceed for Delhi which is almost 280 kilometers away from Jaipur. Enjoy your ride to Delhi in a very comfortable manner and have safe travel with us. On arrival, you will visit the most important attractions of the city which includes Red Fort, Qutub Minar, Jama Masjid, Humayun's Tomb, and Lotus Temple. If time permits, you can also visit Akshardham Temple in Delhi which is beautifully featured with its extensive architectural design. On your Delhi Sightseeing Tour, savor the delicious taste of Delhi street food which is famous for its rich flavors and spices. In the evening return back to Jaipur by Car and driver and get yourself assisted towards your desired location in the city.
How to travel from Jaipur to Delhi?

To cover the miles of distance, Jaipur to Delhi cab service can be the most convenient way to travel comfortably. You can make your journey smooth and swift by hiring a taxi from a reputed Jaipur to Delhi taxi service provider. This option is not only convenient but also affordable so that you can travel within your budget and enjoy your ride with ease. It will make your same-day Jaipur Delhi tour even easier and more fun with family or friends.
Why you should choose our cab service?
Affordable rates
Hassle-free trip
High-quality services
Easy cab booking option
Experienced and professional driver
What do we offer more for you?

We can also provide you our cab services for Jaipur Delhi Same Day Tours. In this, you will be able to make it possible to explore Delhi without any hassle or in a very comfortable manner. Whether you are alone or traveling with family/friends, our cab services can make it simpler and more fun. If you have any queries about Jaipur to Delhi cab, Call us or drop an email. We would love to assist you 24*7.