Jaipur To Khatu Salasar Taxi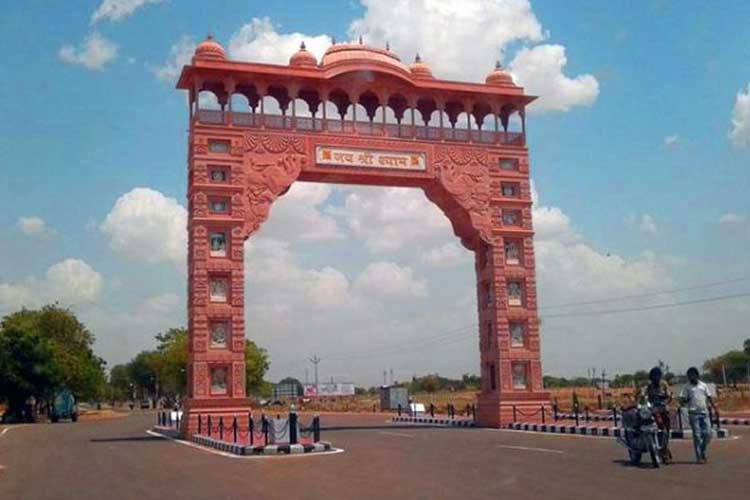 Tour Overview -
Same Day Jaipur Khatu Shyamji Tour by Car will let you cover the most important religious site of Khatu Shyam Ji and its nearby temples located around Sikar. Book a car or taxi from Jaipur to Khatu Shyam Ji at the best affordable rates. It is one of the most popular destinations for people residing in Jaipur and it hardly comes as a surprise that people flock here every now and then all round the year.

Tour Duration - 1 day
Destinations Covered - Jaipur-Khatu Salasar-Jaipur
Traveling to the pink city is such super exciting. If you have ever wanted to visit the place, it is impossible that you would want to miss out on the Khatu Salasar visit experiences. It is one of the most popular destinations for people residing in Jaipur and it hardly comes as a surprise that people flock here every now and then all round the year.
Your journey to Khatu Salasar starts from early morning pick up at your desired location by our representative who will assist you throughout the trip. Khatu Shyamji is around 80 kilometers away from Jaipur which can be easily covered by car hire services in Jaipur. After arriving at Khatu Shyam Ji temple, you may visit inside the temple to take blessings of the god. Khatu Shyam Ji Temple is counted as one of the most sacred Hindu pilgrimage attractions in Rajasthan which attracts millions of devotees all around the year.
The temple is enshrined with the idol of Lord Krishna and worshipped as Khatu Shyam Ji who was believed to be the God of Kaliyug. The beautiful architecture of this temple is fully adorned with marbles, tiles, and lime mortar and the shutters plated with silver sheets. The walls of this temple are stunningly carved and painted in such a way that they symbolize the mythological history of the past. After completing the entire journey, you will be headed back to Jaipur with a car and driver who will drop you at your desired place.
How to travel from Jaipur to Khatu Salasar?
Traveling by your own vehicle could be a brilliant idea, but given the distance, it is always recommended that you choose a taxi service which will be more comfortable and affordable too. Jaipur to Khatu Taxi is always abundantly available and it is only a matter of choosing which one would suit your requirements better. Be it the Khatushyam trip or the Salasar Balaji trip, you can have them both covered in one single day with reliable Jaipur to Khatu Shyam Ji Cab service.
What do we offer more for you?
We offer the best Jaipur to Khatu Taxi services including economic to luxurious vehicles. If you are traveling with the group then we can provide you the Jaipur to Khatu-Salasar Innova at the best price to make your trip hassle-free and more comfortable. Along with the best price, we offer trained and experienced drivers to manage your trip. You can hire our Jaipur to Khatu Shyam Ji Cab service without having a second thought. Our experienced staff makes your trip booking experience even better. You should look for only our Jaipur to Khatu/Salasar taxi service as this is reliable and you can count on our services. If you have any query regarding our Jaipur to Khatu/Salasar taxi service, then call us or drop an email, we would love to serve you 24*7.