Jaipur to Ajmer Pushkar Taxi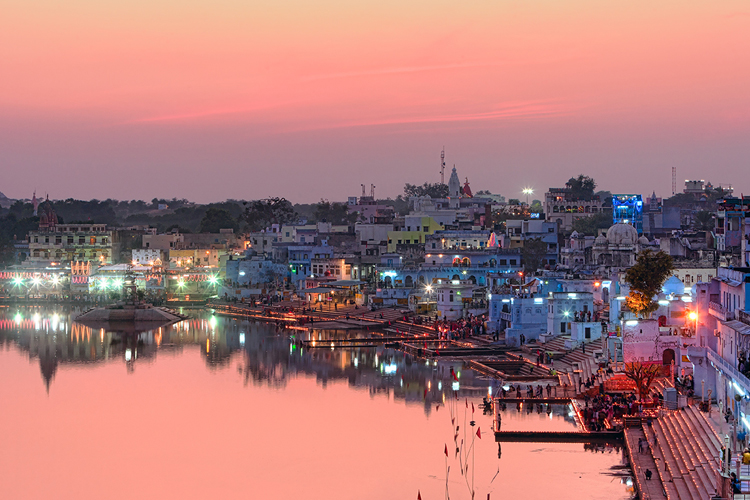 Tour Overview:
Are you planning same day Jaipur Ajmer tours? If you are all set to visit Ajmer then we can help make your same-day Jaipur Ajmer tours comfortable and hassle-free. We offer Jaipur to Ajmer cab services at the best price to make your trip wonderful without any hole in your pocket. Ajmer and Pushkar are the two most prominent spiritual destinations of Rajasthan. Engulfed within the Aravalli Mountains on all sides, these cities offer breathtaking views and soothing climate during the winter season.
Tour Duration: 1 Day
Destinations Covered: Jaipur - Ajmer - Pushkar - Jaipur
Jaipur to Ajmer Pushkar Tour will be commenced by your pickup in the morning at your defined location and then you will proceed for Ajmer which is located around 136 kilometers. Ajmer is bestowed with the most adored Dargah Sharif which attracts thousands of devotees all throughout the year to seek blessings. Afterward, you will head off for your next stop at Pushkar which is just 15 kilometers away from Ajmer. Pushkar is internationally famous for its holy Pushkar Lake and largest livestock fair which holds the attention of every traveler from over the world. The Camel Fair is also known as Pushkar Mela which takes place in the month of Kartik Purnima that usually falls in the month of October or November. Brahma Temple in Pushkar is also the most wonderful attraction of this small holy city which is one of the rarest temples in India dedicated to Lord Brahma.
How to travel to Ajmer & Pushkar from Jaipur?
Ajmer is located 148 km away from Jaipur and you can reach 2 to 3 hours and the right time to visit Pushkar is between November and March. During this time the weather is pleasing. The best way to reach Ajmer from Jaipur is by road and who doesn't love road trips. Everyone has a dream of a road trip and we here ensure you to make your road trip comfortable and convenient. We offer quality services and make your traveling experience marvelous. According to your budget and requirements, you can easily pick a car that suits your taste and we can be the only reliable Jaipur Ajmer taxi cab service provider to serve you.
What do we offer more for you?
We offer you a broad range of car options at a reasonable price and you can go with our Jaipur to Ajmer taxi; you can choose the car which is best suitable for you. AC cars are also available. The car you choose will be available at your door at the time you choose without any delay. We value your time. Our main priority is your comfort and experience. You can hire economic to luxurious cabs including Innova and much more. Reach us through mail or call. Tell us about your experience with us. We value your feedback