Jaipur To Bhangarh Tours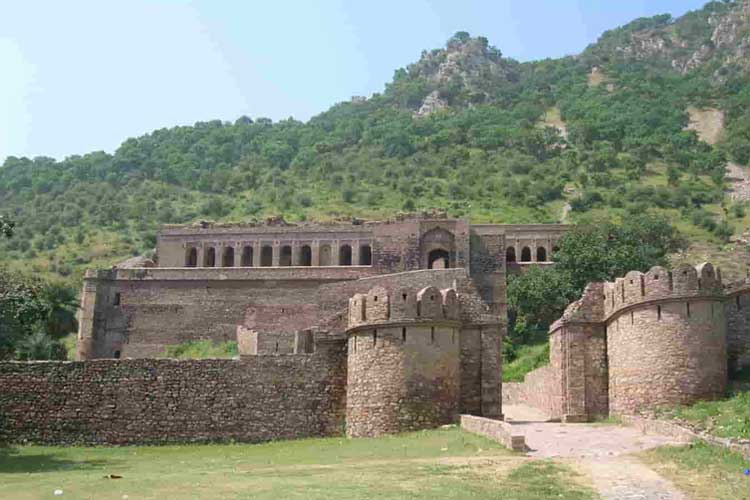 Make More Thrilling with Us

If you have planned Jaipur to Bhangarh tours, then choose us as your travel planner. We can help make your Jaipur to Bhangarh tours more fun and comfortable. Hiring our cost effective Jaipur to Bhangarh taxi can allow you enjoy more within less. Our assistance can meet you and assist you on Jaipur arrival and take you to the Bhangarh visit. This pre-historic site is associated with so many temples and amazingly designed buildings. You can witness the charming and thrilling palace, mosque and havelis on the way.

Why to visit Bhangarh:

This can be your next visiting spot as this place is full of surprises, tales, places and haunted buildings. It will bring thrill to your trip and you will surely enjoy the architecture of the forts and places here. If you are too spiritual then this place has lots of temples to visit so go for the haunted site and get ready to feel the thrill.

Jaipur to bhangarh taxi fare:

It may take more than one hour to reach Bhangarh from Jaipur as the total distance is 85 Km. Jaipur to bhangarh taxi fare is affordable and our cost effective services allow you to visit most haunted site of the Rajasthan with family and friends, so don't miss out the chance and avail the exciting and affordable Jaipur to Bhangarh cab offers with us.

Why choose our Jaipur to Bhangarh cab services?
Affordable services'
High quality services
Hassle free cab booking option
Experienced and professional driver

How to stay in touch with us:

If you have any query about our Jaipur to Bhangarh cab booking services, call us or drop an email, we would be happy to assist you!