Jaipur to Jhunjhunu Taxi Service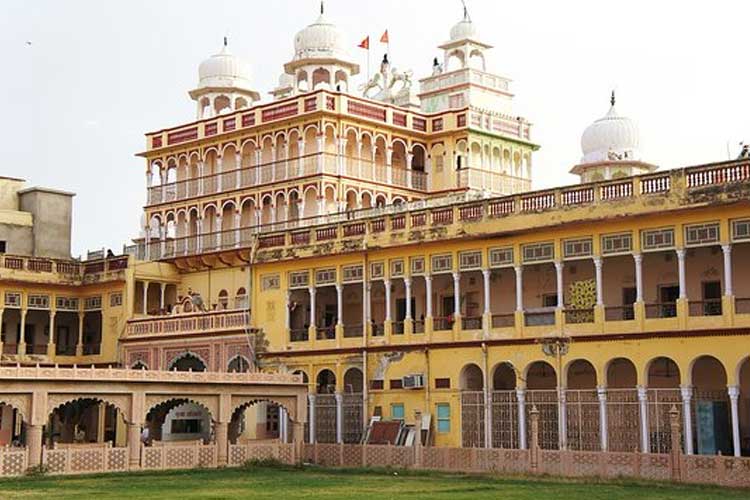 Charbhuja Travels has been leading in the industry of car rental providers for more than 15 years and delivered reliable services to 1000+ customers. We always thrive to make sure that our customers get the best-ever travel experience with our reliable, quality, and timely services which makes them trust us beyond any limitation. This is the reason behind our growing numbers of referral happy customers who love traveling with us.
About Jhunjhunu: The ancient town in Rajasthan, located 190 kilometers away from Jaipur – Jhunjhunu is all known for its interesting fresco art and stunningly engraved architectures of grand Havelis or mansions. Visiting this place, on an outstation tour from Jaipur Taxi offers authentic Rajasthani experiences in an offbeat way. Being a home of Rani Sati Temple, this small town is highly revered by Hindu pilgrims from all over the state. Also, the Khetri Palace or wind palace is another jewel made of marble that attracts the tourists of all kinds.

Important Places of Interest: Some of the most beautiful tourist places to visit in Jhunjhunu are –
Rani Sati Temple – Dated back to the decade of Mahabharata, this 400 years old temple situated in the hills has a very special and interesting story about its inception. It is highly revered by the pilgrims in Rajasthan who flock-in here throughout the year.

Havelis & Fort – Jhunjhunu is a home of many beautiful Havelis and forts that speaks of the history and bravery of maharajas and kings who ruled before. Ganeriwal, Konaria, Sone Chandi ki Haveli, Mukundgarh, Zorawar Garh, and Badalgarh are the most famous ones among them to visit in Jhunjhunu.

Khetri Mahal – An ancient palace of the city, Khetri Mahal is mainly famous for its brilliance in architecture and gorgeous fresco arts. It is also known as Wind Palace which is strange as it is devoid of any real window of doors.

Lohargal – Settled in the foothills of Aravali, this holy shrine of Hindus has densely huge forest cover and is famous for its scenic beauty. Lohargal was the birthplace of Bhima and there's a holy water tank where taking a holy dip washes away the sins.
Modi and Tibrewal Haveli – These two historic mansions were dated back to the 16th century, the haveli showcases its brilliant architectural art and design to the visitors who flock here on a same-day tour.
Our extensive range of car rental options includes Toyota Etios, Innova Crysta, Audi series, BMW series, Mercedes, and more. Each one of these are well-maintained and equipped with high-end facilities that graces the journey in its own way. We keep a complete check on disinfection or sanitization of cars each time when we are about to begin the ride or complete the tour. While keeping in mind to facilitate the group travellers, we have maintained an exclusive range of Tempo Travellers varies as per the seating capacity of passengers. The vehicle is so well-modified that travelers can completely enjoy their journey with ease and comfort.
Book Jaipur to Jhunjhunu Car Rental and rest assured of getting served with the best quality and reliable services to reach Jhunjhunu which takes approximately 3 hours to reach by national highway from the heart of Pink City, Jaipur. Enjoy your one-way taxi service at just half the rate and get a smooth going journey within affordable rates. Make the best use of reliable taxi service of Charbhuja Travels at unbeatable rates and relax for your journey ahead because our professional chauffeur-driven car will allow you to enjoy the ride hassle-free.
So, whether you are planning a day excursion with family or going for a one-way trip, book the best suitable car rental option for you and make traveling easier. For more details, call us or drop a mail, our team will respond to you within minutes.