Golden Triangle Tour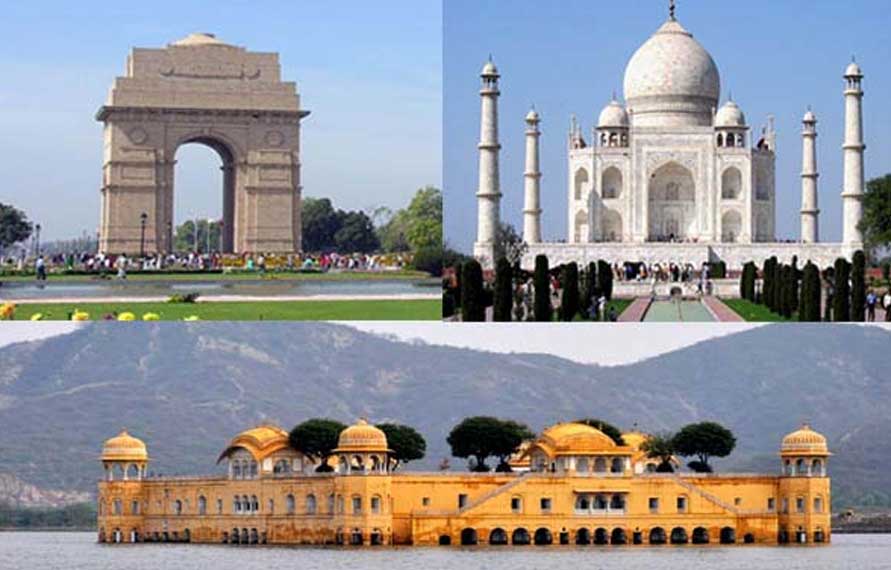 Duration of the Tour: -2 Nights 3 Days
Destinations Covered: - Jaipur - Delhi - Agra
Jaipur, Agra and Delhi form the most beautiful triangle and without a doubt are called the Golden Triangle. But it is not feasible to ride vehicles on your own all the time. What if you do not know how to drive or ride? Does it mean that you should be deprived of the experience? Well, think again! Golden Triangle tours taxi services are not unusual and all you need to do is make an online booking and set out on the most exhilarating journey. You should choose us for Taxi for Golden triangle tours.
Enjoy 3 days tours with reliable cab service provider:
A 3 day tour is always anticipated, but makes an extra effort to spill it over such that you have the best of both worlds. This could actually translate to the fact that you could have an amazing road trip and finish that bucket list which ends with the tour of the golden triangle. Plan in advance and move on, for this could be one of a kind.
Jaipur Delhi Agra tours: Hire Affordable Taxi Services
Jaipur Delhi Agra tours can be fun with best Jaipur Agra Delhi taxi cabs service. You can decide the whole journey to the three places as per your needs and we will be there to serve you or customize your plan. We have trained staff and experienced drivers to make your trip experience wonderful.
Enjoy mini tours Rajasthan with our cab services:
Most of the people prefer mini tours Rajasthan with family or friends and it needs the best utilization of time. You need not to worry about anything as we can fulfill your all sorts of transportation needs while you are travelling to Rajasthan for 2 or 3 days.
If you have any query regarding our Jaipur taxi for golden triangle tours, call us or drop an email. We would love to resolve your query associated with our taxi services.