Rajasthan Tour Package from Jaipur
BY Admin
The Land of Royals and Rajput warriors - Rajasthan is one such place which thrives mainly in India Tourism and gets thronged by thousands of travel enthusiasts every year. This multi-ethnic and cultural state of India is one of the most frequently visited tourist places in India where footprints of international tourists have been found in abundance all throughout the year. Rajasthan is bestowed with royal heritage and cultural splendor that has been widespread all throughout the state. From beautiful and color-coordinated cities to remote deserts or rustic villages and tiger inhabited jungles, all together marks remarkable holidays in Rajasthan Tour by taxi.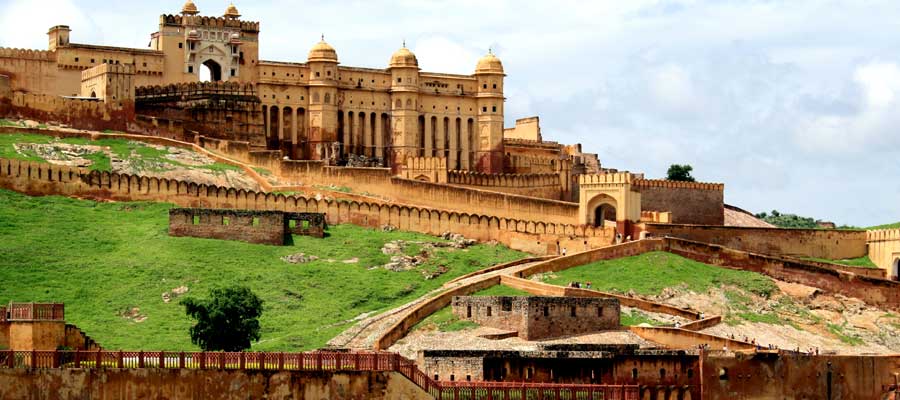 If you are someone who is looking for the best tour to spend your holidays, then Rajasthan Tour from Jaipur is one such best way that will let you get soaked in the cultural lifestyle while exploring its top tourist places. Each and every destination covered in this tour is uniquely known for its own purpose. Like the desert charms of Jaisalmer allure the travelers on their Jaipur Jaisalmer Taxi tour, there, on the other hand, the majestic forts of the Jaipur takes the visitors close to the erstwhile kingdom.
Prominent destinations to cover & their major attractions -
Rajasthan has no dearth of tourist places to explore in and around the cities. From the rural areas to the urban cities, there are so many destinations to explore in Rajasthan out of which some of the most popular ones are listed below.
Jaipur - Well-famed as "the Pink City of India", Jaipur is the capital city of Rajasthan and stunningly representing the history, heritage, and architecture of former day's in its every nook and cranny. Be it the fascinating Amer Fort or crowning City Palace, or mesmerizing Hawa Mahal, each and every sight on Jaipur Sightseeing Cab are absolutely amazing that can leave you awe-struck.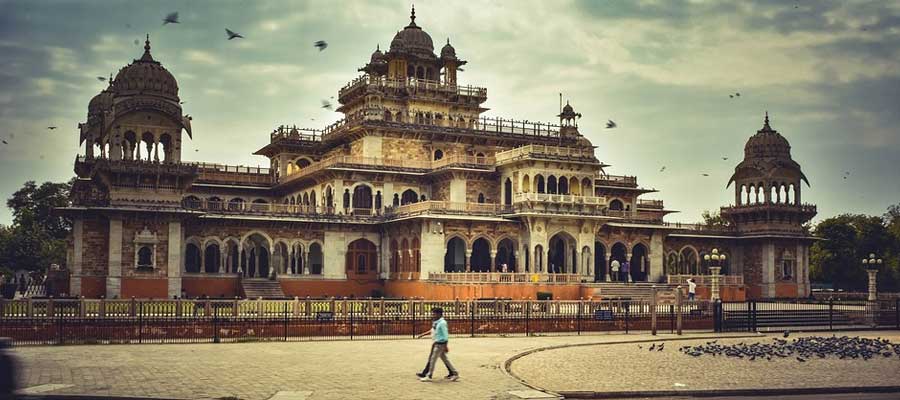 Pushkar - the prominent Holy destination of Rajasthan, Pushkar reflects the colorful and cultural sights of olden days. On Jaipur to Pushkar taxi, the most noteworthy tourist spots like Pushkar Lake and Brahma Temple are explored. Although the city is world-wide famed for Pushkar Mela celebrated annually in the city with ultimate charisma.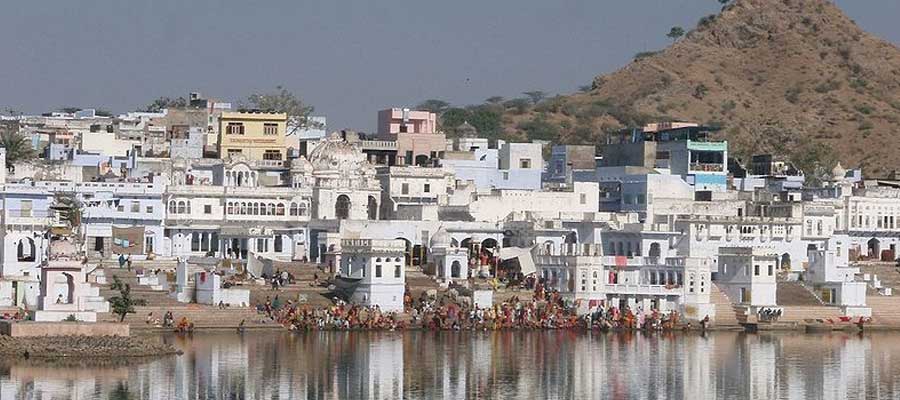 Udaipur - the Lake City or Venice of the East, Udaipur is nicknamed due to its excellent lake system and soothing ambiance with a pleasant backdrop of Aravali Hills that envelops the city well. The most notable attractions of Udaipur include City Palace, Lake Pichola, Saheliyon ki Bari, and Monsoon Palace.

Jodhpur - well-famed as the Blue City of Rajasthan or the Sun City of Rajasthan, Jodhpur was formerly the capital of the Marwar Kingdom and their customs and traditions are still followed by the local people. Mehrangarh Fort, Jaswant Thada, and Umaid Bhawan Palace are some prominent tourist spots in the city.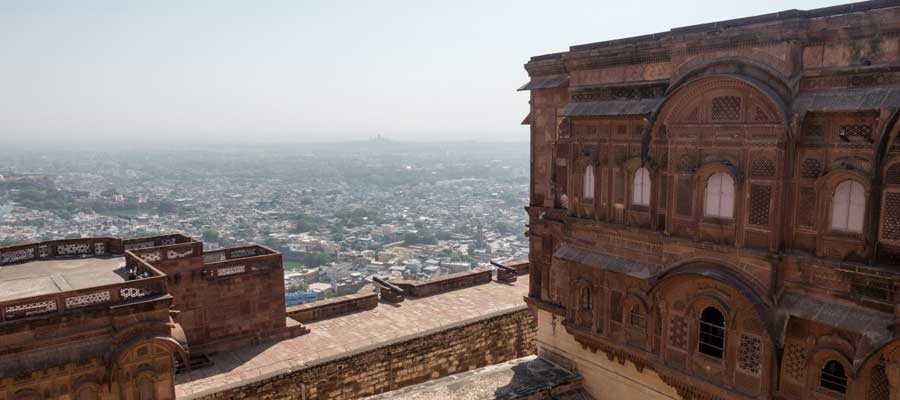 Jaisalmer - with the fame of Golden City, Jaisalmer is widely popular for its majestic sand castle and desert adventures that refills the golden sand dunes experiences in Jaipur to Rajasthan Tour. Right from the imposing Sonar Quila to the fun-filled desert sports, there is so much to experience in the city that one can never miss on.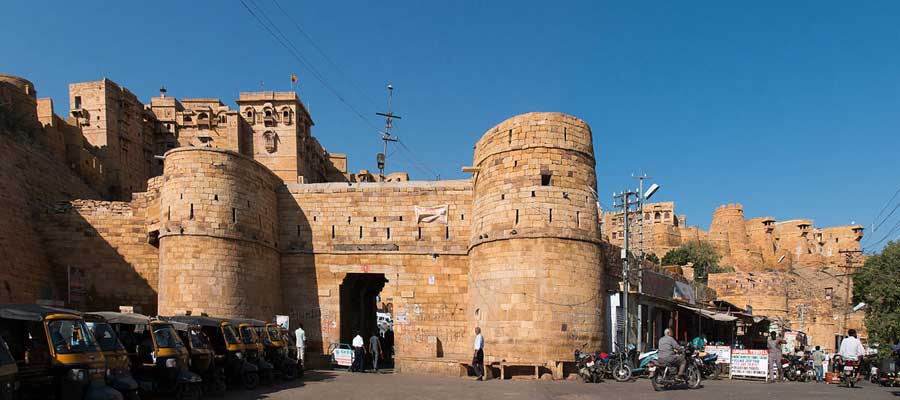 Ranthambore - for an ideal wildlife getaway in Rajasthan, Ranthambore is one such place that allows the most thrilling experiences of wilderness. When on a jeep safari ride in the dence forest area of the reserve, a sight of Royal Bengal Tigers in its natural habitat will leave anyone awestruck.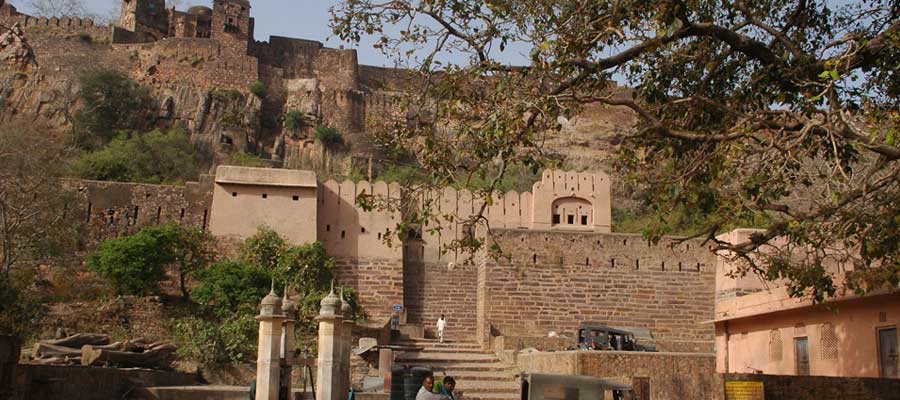 Travel tips to plan Rajasthan Trip:
Best way to travel: Cab or Car Rental Service in Jaipur is the best way to get the ease of access to the other destinations of Rajasthan. Whether you are looking for a rustic experience or to discover the majestic forts, hiring a cab service will let you enjoy your journey without any hassle.
Best time to visit: The months of the winter season (November to March) are probably the best time to enjoy a trip to Rajasthan in a great way. As summer is extremely hot and humid, while monsoon brings humidity in the atmosphere along with showers, it is best recommended to choose winters for enjoying holidays.
Getting around in the city: Although, there are many local means of transportations available, instead of that, traveling from one corner to the other with the excellent Jaipur Cab Rental is the best suitable way to choose for this tour.
What not to miss: Each and every destination of Rajasthan Trip is blessed with so many tourist attractions including the UNESCO awarded World Heritage Sites and some other historic jewels. From all these tourist spots, Forts and Palaces of Rajasthan is something that one cannot miss on their holidays.
Conclusion: As soon as you step in the state of royals, a traveler can feel the magic of Rajasthani heritage and culture in the vibes. The warm hospitality of Rajasthan can let anyone absorb its traditional charm. Whether if you are planning holidays with family or a group of friends, spending vacations in this state will take you back to the golden days of history when exploring the breathtaking royal forts and palaces. So, plan your Rajasthan holdiays now with near and dear ones and get Tempo Traveller Booking in Jaipur at Charbhuja Travels.