Rajasthan Tour from Jaipur: Unroll the Heritage wealth of Royal State
BY Admin
Khamma Ghani Sa…!!!
A cordial style of welcoming in the land of the Royals is quite unbeatable which affirms the warm hospitality of Rajasthan. It's mind-blowing contrast of authenticity and modernity let anyone fall in love with the state. Be it the vibrancy of culture or colorful festivals or historic jewel or redefining luxury with royalty, there's a lot to experience on a trip to Rajasthan.
Jaipur is the capital city of the Royal state is an important tourist place in India. If you are planning to make out for a wonderful journey to Rajasthan, then Jaipur is a prominent startup point to commence a great holiday trip.
Planning Rajasthan tour from Jaipur will lift your trip just by getting assisted by car and driver. By selecting the best Jaipur Car Rental service you can enjoy the most memorable journey to the royal state. To plan a perfect trip here's an ideal suggested itinerary to consider for exploring the best of Rajasthani culture and tradition.
Day 1 & 2 in Jaipur
Jaipur is well famed as the Pink city of India that is also a major tourist hub in India. The city has a lot to see and do while experiencing its cultural heritage and wealth. Some of the most attractive tourist spots in Jaipur include - Amer Fort, Hawa Mahal, City Palace, Jantar Mantar, Albert Hall Museum. Besides these, Govind Devji Temple, Gaitore, Sisodia Rani ka Bagh, Nahargarh Fort, and Jaigarh Fort are more to explore in the city.

When traveling around in Jaipur tour by Car, one cannot miss out to enjoy shopping in the bustling market lanes of the city. The most attractive collection of souvenirs to shop in Jaipur include lac bangles, gems & stones, mojaris, handicrafts, puppets, jewellery, textile, fabrics like bandhani, bandhej, and block printing, Do not miss out the taste of dal batti churma which is a traditional dish of Rajasthan rich in taste and spices.
Day 3 & 4 in Ajmer and Pushkar
Ajmer and Pushkar are considered as the most prominent spiritual destinations which cannot be missed out on a tour of Rajasthan by taxi. Where Ajmer is famous for Dargah Sharif (a Muslim shrine), there, on the other hand, Pushkar takes pride in being home to the rarest temple of Lord Brahma in India. In Ajmer, you can mark a visit to Dargah Sharif, Adhai Din ka Jhopra, and Anasagar Lake.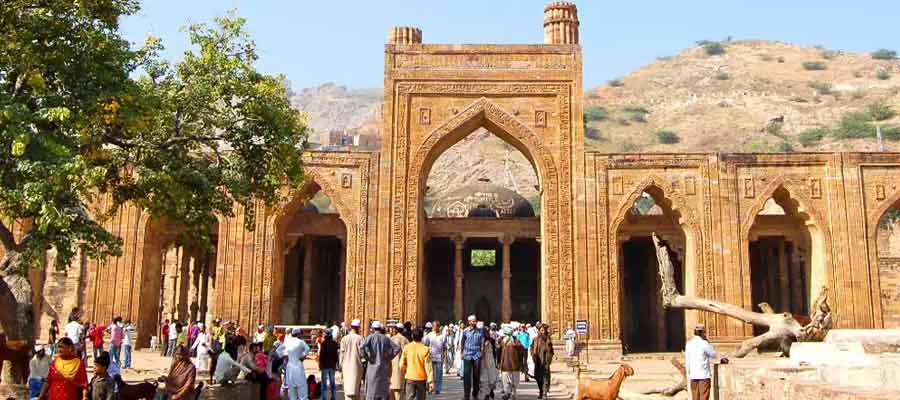 Pushkar is worldwide famous for its traditional camel fair which is the only livestock carnival held in India. The cultural proceedings during the Pushkar Mela continue for multi-day during the month of Kartik Purnima which usually falls in October or November. When on a Pushkar city tour, you must visit Brahma Temple, Pushkar Lake, and stroll over the busy lanes for shopping. Many times Jaipur to Ajmer Pushkar tour for one day is also planned by travelers to enjoy a day outing with friends or family.
Day 5 & 6 in Udaipur
With Tempo Traveller in Jaipur, reach Udaipur - the City of Lakes or Venice of the East with your squad to delve in its magic charm. The city is well famed for its mesmerizing artificial lake system which offers scenic vistas with a pleasant backdrop of Aravali hills and mountains.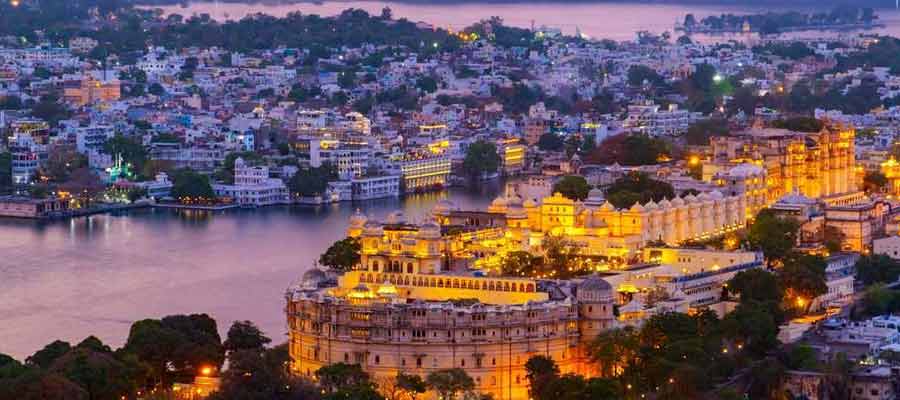 More beyond its stunning natural ambiance, Udaipur is all known for its luxury heritage hotels which allow the traveler to immerse in the royal lifestyle of Rajasthan. Lake Pichola for boating during the dawn and Lake Palace to sojourn in luxury style are the two most highlighted attractions of the city. With the help of Luxury Tempo Traveller, a group of voyagers can easily mark their visit to City Palace, Jag Mandir, Monsoon Palace, Jagdish Temple, and Saheliyon ki Bari which are the most notable attractions of the city.
Day 7 in Jodhpur
Well famed as the Blue City of Rajasthan, Jodhpur is adorned with blue-painted houses that spread blue hues all over the city. Besides blue houses, Jodhpur is the city which experiences hot and sunny climate all throughout the year for which it was also named as the "Sun City of Rajasthan".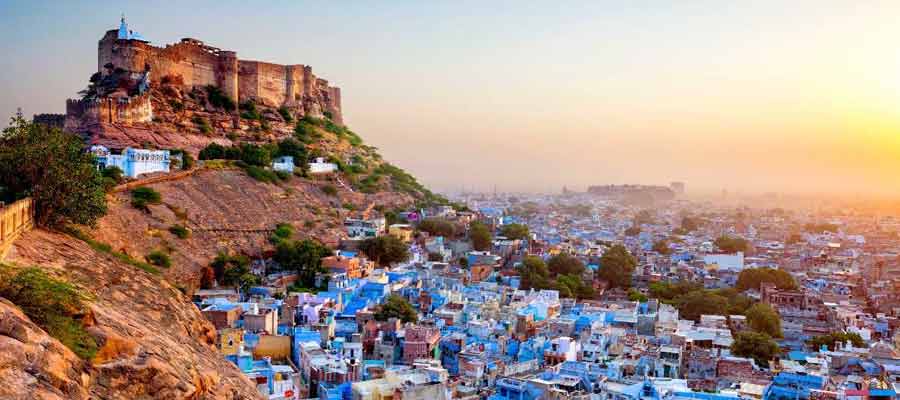 On a tour of Jodhpur, Mehrangarh Fort, Ghanta Ghar, Umaid Bhawan Palace, Jaswant Thada, are some of the most important tourist places to cover by a luxury car BMW.
Day 8 & 9 in Jaisalmer
The state of a desert is much famed for its elongated stretch of golden sand dunes which adorns the city of Jaisalmer. Owing to the reputation of the prominent desert city of the state, Jaisalmer allure the visitors by its fun-filled desert experiences. Right from a camel safari to the fun of overnight camping under the shed of twinkling stars, a visit to the city can bring a lot of exciting stories to tell.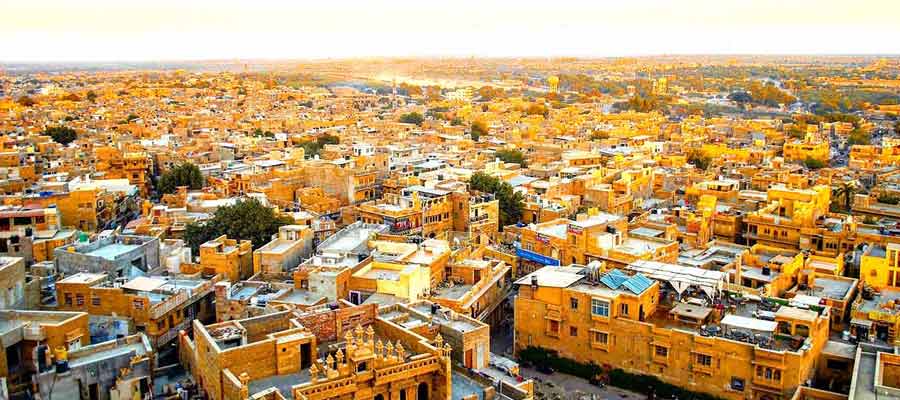 Also known as the Golden City, Jaisalmer is dotted with many architectural marvels that evokes the tales of glorifying past. Sonar Quila, Havelis (Patwon ki Haveli, Salim Singh ki Haveli, and Nathmalji ki Haveli, Gadisar Lake, Bada Bagh, Jain Temples, and more. Kuldhara Village is a perfect place to feel eerie in the vibes as it is considered as the abundant village near Jaisalmer.
Day 10 Conclude the tour
Hereby, a tour can be concluded on the 10th day.

This was all a glimpse of your tour in the state of royals, it has a lot to offer you and let your experience the warmth of Rajasthani hospitality. Hire Taxi on Rent in Jaipur with Charbhuja Travels and plan your memorable trip to Rajasthan from Jaipur.