Delhi to Jaipur One Day Tour: How to Plan a Day Outing from Delhi to Jaipur?
BY Admin
What can be better than planning a day trip to Jaipur from Delhi to make an ordinary day the most memorable one of life? Well, that's what you can do to add a splash of fun and excitement to your boring lifestyles. Nowadays due to busy and hectic schedules on the office routine, many people cannot even take a few hours from life to spend some time with near and dear ones. But the Same Day Jaipur Tour is the best way to design a day that brings some fun and cherishing moments to your lifestyle.
Jaipur is one of the most beautiful destinations in India to visit near Delhi. The Capital city of Rajasthan - Jaipur has an amazing uniqueness in its ambiance that showcase the rich cultures and customs that have been followed in the city for ages. Adorned with pink hues of the walled city, Jaipur was also nicknamed as the "Pink City of India". As the former king of Jaipur Maharaja Sawai Ram Singh ordered to paint the entire city in a pink color to welcome the Prince of Wales showcases the warm hospitality of Rajasthan.

Whenever it comes to plan a Jaipur One Day Sightseeing Tour, many things and experiences conjure in mind like a heritage walk in Jaipur city, shopping in the bustling market lanes, savor the delicious taste of Rajasthani cuisines, and much more. While on a city tour, you cannot miss out on the fun of enjoying shopping in the Jaipur Bazaars which offers a huge range of knick-knacks to buy like artifacts, jewelry, textiles, fabric, traditional attire, handicrafts, mojaris, and much more. Also try-out the delicious taste of Dal Bati Churma which is one of the most favored Rajasthani cuisines to drool over in Jaipur tour by Car.
Places to visit in Jaipur Sightseeing tour -
Amer Fort - An iconic historic jewel of Jaipur, Amer Fort shows the magnificent artwork of artisans and evokes the glorifying past of Rajputana clan. The royal castle was rewarded as a UNESCO World Heritage Site under the head of Hill Forts of Rajasthan.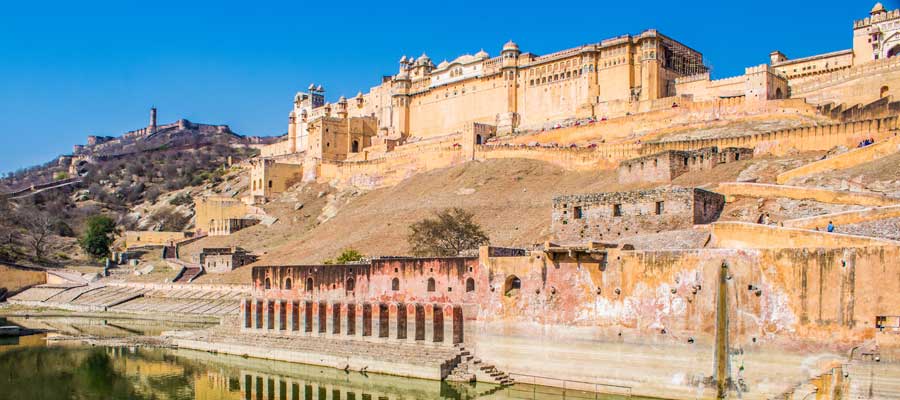 Hawa Mahal - Another most beautiful jewel of Jaipur, Hawa Mahal is also known as the Palace of Winds. The majestic palace was built for the royal ladies to observe the cityside activities without being seen from outside.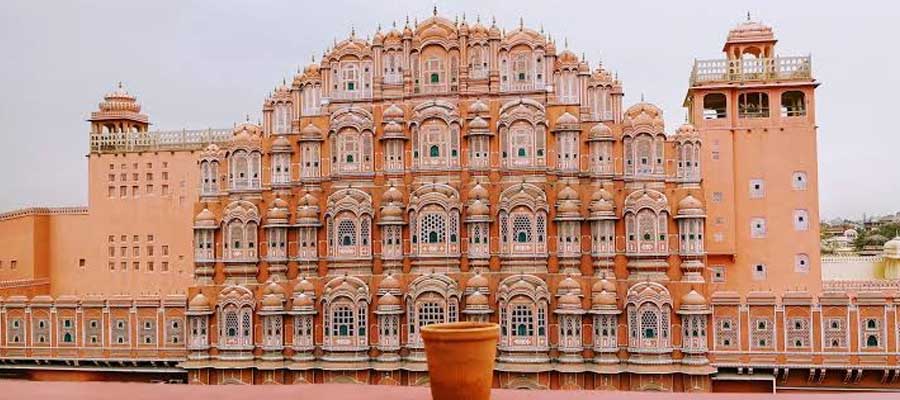 City Palace - The former abode of royal families of Jaipur, City Palace is an impressive architecture that shows a unique blend of Rajput and Mughal architectural design. The huge complex of this palace houses many structures including Chandra Mahal and Mubarak Mahal.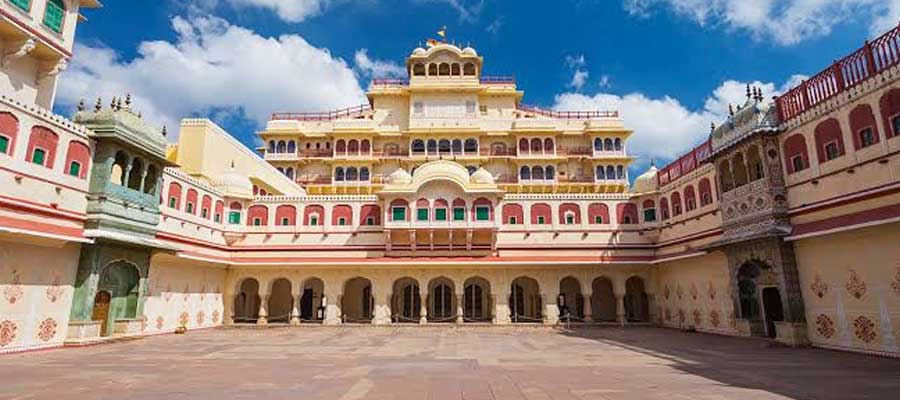 Jantar Mantar - India's most famous astrological observatory constructed by the former king of the city Sawai Jai Singh II, Jantar Mantar is also recognized as a UNESCO World Heritage Site in the country.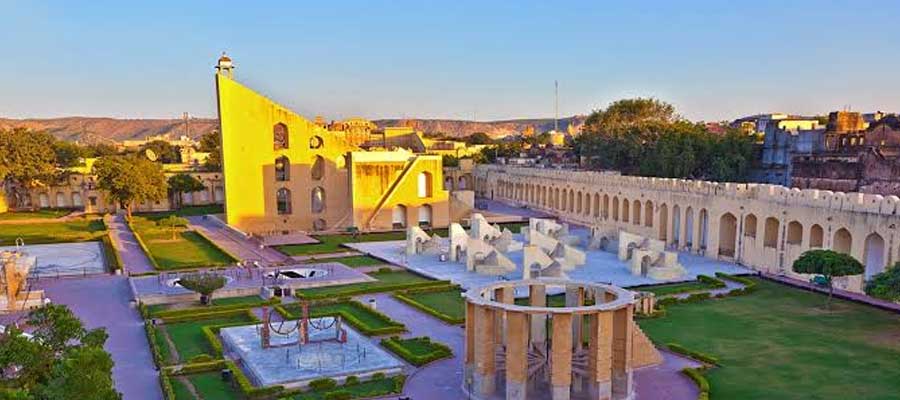 Albert Hall Museum - The State Museum of Rajasthan, Albert Hall Museum houses many artifacts of a bygone era including armors, paintings, sculptures, and much more.

How to get around in Jaipur?

From Delhi, Jaipur is almost 280 kilometers away and as the city is developed one can choose any of the suitable ways to reach the city. Be it the trains or buses, you will find a varied option for traveling to Jaipur. But when you are already having a limited time on a Jaipur Delhi Tour, then there is no other better way to reach the city then hiring a cab service in Jaipur. This is the most convenient way of traveling around in Jaipur by Car without any hassle. Even your journey can become more enjoyable when you choose to travel by taxi in Jaipur.
So, it is better to book your Delhi Jaipur Tour by Car and enjoy your day outing to the fullest. To get the best reliable taxi services in Jaipur, Charbhuja Travels is the best tour service provider in the city. So, you can book your tour with Charbhuja Travels and also check out the best deals available on Delhi Jaipur Same Day Tour by Car.